Cheltenham is a hive of activity in 2015 with a huge variety of festivals for visitors to enjoy.  There are music festivals, food festivals, racing carnivals and much more happening in Cheltenham, so get out there and have a great time!  Here are some of the upcoming festivals for 2015.
Cheltenham Science Festival
Wednesday 3 to Sunday 7 June 2015
The Cheltenham Science Festival brings together some of the world's most renowned scientists and intellectuals to discuss everything related to science!  Comedians will also offer a few science-related laughs.  There are plenty of hands-on experiments for the kids to enjoy, making the festival is great fun for families.
Cheltenham Food & Drink Festival
Friday 12 to Sunday 14 June 2015
Anyone who likes high-quality food will enjoy the Cheltenham Food & Drink Festival.  This three-day festival showcases local & national food manufacturers.  The event will also feature a number of world-class chefs offering demonstrations on how they make certain dishes.  There will also be a variety of beers, wines and ciders on offer.  Alongside all of this great food will be a number of musical acts to get your toe tapping.
Midsummer Speed Fest
Saturday 27 to Sunday 28 June 2015
The Prescott Speed Hill Climb will once again host the Midsummer Speed Fest.  The event consists of a number of races including the: Bugatti Car Handicap, SBD Motorsport HSA Speed Championship, Service Hydraulics Speed Championship and the Precott 'B' License Championship.  There will also be a wide range of food stalls and products on display over the two days.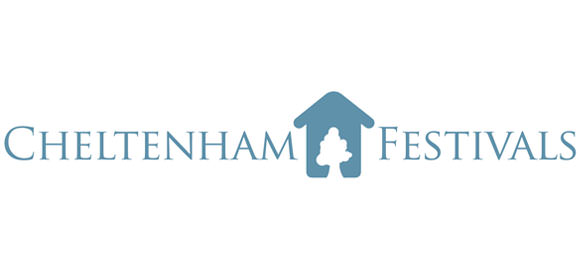 The Brewery Burger Festival
Wednesday 3 to Tuesday 30 June 2015
The third-annual Brewery Burger Festival allows burger-fans to enjoy a wide variety of new burgers and beers.  The Brewery in Cheltenham will be offering free burger samples on Saturday 20th June as well as a wide variety of beers on tap.  The event runs for a full month and also features a number of local restaurants offering large discounts on their burgers.
Cheltenham Music Festival
Tuesday 30 June to Saturday 11 July 2015
The Cheltenham Music Festival is one of the best classical musical festivals in the United Kingdom, featuring many of Europe's finest musicians.  This year there will dozens of performances in various venues throughout Cheltenham.  The festival also branches out into other genres and performance styles including world music, film, dance, the visual arts and the spoken word.
Cheltenham Cricket Festival
Wednesday 8 to Sunday 19 July 2015
The Brewin Dolphin Cheltenham Cricket Festival is a fantastic opportunity to see some first class cricket in Cheltenham.  This year the festival includes two NatWest T20 Blast matches, sure to thrill the crowd.  There will also be free coaching for the kids and a brass band.
2000trees Festival
Thursday 9 to Saturday 11 July 2015
For music fans who like their music a bit louder, the 2000trees Festival will run over thee days in July.  This outdoor festival features a number of well-known rock, hardcore, punk and indie acts.  This is an outdoor festival and camping is available on-site.
Cotswold Beer Festival
Friday 17 to Sunday 19 July 2015
The 39th-annual Cotswold Beer Festival showcases over 100 beers and local ciders during thee days in July.  There will be more than 90 real ales, 20 local ciders and live music to enjoy.  Attendees can also enjoy some very high-quality food from local sources.
Cheltenham Dance Festival
Saturday 1 to Sunday 9 August 2015
Dancers of all skill levels will be able to enjoy the Cheltenham Dance Festival.  This year the event features a wide range of events to enjoy including the dance extravaganza, held at the Cheltenham Town Hall.
Cheltenham Real Ale Festival at Cheltenham Town Hall
Friday 14 to Saturday 15 August 2015
Another great event for beer lovers, the Cheltenham Real Ale Festival will feature over 100 real ales, ciders, and perrys to sample.  This is the first time the event has run and it will offer live music, great beer and great food!
Hobgoblin Cheltenham Comedy Festival
Sunday 20 to Saturday 26 September 2015
Cheltenham will be the funniest place in Britain for a week when the Hobgoblin Cheltenham Comedy Festival comes to town!  While the final lineup is yet to be announced, so far performers include Al Murray, Pam Ayres, Marcus Brigstocke and Sean Hughes.
Cheltenham Literature Festival
Friday 2 to Sunday 11 October 2015
The Cheltenham Literature Festival features some of the biggest names from the literary world.  Festival goers can enjoy listening to talks and panels given by famous writers, politicians, designers and comedians.  Previous years have had famous guests including John Cleese, Ian McEwan, Salman Rushdie, Margaret Attwood and David Mitchell.  The festival's talks cover a wide spectrum of topics including comedy, philosophy, politics, food and sport.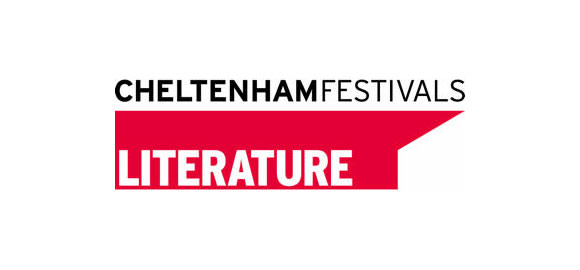 Cheltenham Fashion Week
Monday 23 to Saturday 28 November 2015
Cheltenham Fashion Week showcases the work of many young fashion designers and independent boutiques.  This year is expected to be bigger than ever with more participants and larger crowds.